Shea Butter Body Butter - Original (0.75 fl oz)
SKU:

MBSOR

UPC:

8.78E+11

Weight:

0.10 LBS

Shipping:

Calculated at Checkout
Convenient Form Factor.

Unlike tubs which are messy and wasteful, our roll-up tube allows you to moisturize just the right amount wherever you need without leaving your skin feeling greasy.

Protective Barrier.

Beyond just shea butter, our body butter forms a protective barrier on your skin that lasts through multiple hand washings, so your skin says moisturized all day long.

Truly Natural.

We use no artificial colors, preservatives, or fillers -ever!

Unrefined Shea Butter.

Refined shea butter is solvent extracted and has little nutrients left available for your skin. All of our shea butter is fair traded and unrefined, leaving all of the naturally-present nutrients available for your skin.

No Water Added.

Because we don't add water, our shea body butter will last longer and is also what allows us to keep our products preservative-free.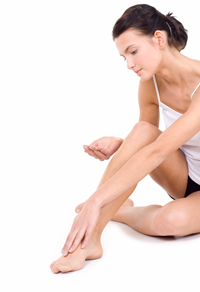 Alabu's Original
Shea butter Body Butter
is loaded with awesome moisturizing oils like
unrefined shea butter
,
olive oil
and
jojoba
. Alabu uses raw unrefined shea butter derived from the vegetable fat of the Karite Tree. The first choice in natural skin care products, our shea butter body butter forms a breathable, water-resistant film and is a leading natural product for moisturizing. It softens dry skin with nutrient-rich shea moisturizing body butter. It last for hours, even on your hands. It even has beeswax in it, which helps form a protective barrier on your skin. So whether you're washing your hands a lot, working with materials that dry your hands out, or just have dry skin in general, Alabu's Original Shea Butter Body Butter will keep your skin protected and moisturized. You won't need to apply very much either because we don't add any water, which means it's really concentrated (it's also why we don't have to put chemical preservatives in it!). If your skin is severely dry (cracking or bleeding) you'll want to check out our
Tea Tree Shea Body Butter
.
Made in the U.S.A.
Ingredients:
olive oil, shea butter, beeswax, emu oil, castor oil, jojoba oil, vitamin e.
This works so well for my son's diaper changes, I love the simple ingredients and the portability.

I've been using this for years for a patch of psoriasis. It relieves itch and keeps the area moisturized all day! Love that it's natural!

I ordered Alabu products for both my daughter and myself. I have been using Alabu products for a few years and have been encouraging my adult daughter to try them. She is prone to having dry skin and finds the Shea Butter Body Stick to be a great natural moisturizer. She the kind of person who does her research on products before using them, so her endorsement of the Alabu products is not to be taken lightly. With my order I asked Mary Claire to enclose extra samples for her, which she did; my daughter gave some of the samples to her friend who has a toddler with sensitive skin problems. These are mothers who do their research and a very particular on what they apply to their children's skin. I don't know of any better endorsement than this.

Moisturizer for the entire body in a take anywhere tube.

It's the best.

I use this on my hands & feet. It's great for rough patches especially in Winter. Great for those with sensitive skin. Alabu products also make great gifts I use them as stocking stuffers!

I purchased this item based on a recommendation from a friend and I love it! I use it on my hands - knuckles and cuticles. Nothing has ever worked and I was always so embarrassed that my hands were worse than most men's! But now, I am obsessed with this stuff! I've even gotten compliments on my hands and nail beds from strangers while out. It's great. I will continue to purchase this item.

I love this product. It was what first introduced me to this fine company. I like to carry it in my pocket so it is readily available. I like the pure concentrated oils for where ever and whenever.

I've used this for years and love it. It's a totally pure moisturizer that has a wonderful effect on my skin. Both sizes of the body butter are great, but this small one is handy for carrying with you.

What I also really love is that it's great for cuts and abrasions--really the most healing product I've ever used. It heals everything really rapidly. It's also terrific for bug bites and itchiness. Thank you for creating something so helpful!

Alabu Shea Body Butter original is a super duper product! I use it on my face, neck, hands and feet! I carry a small roll-up tube in my purse for a swipe on my face, hands and lips! It absorbs quickly and is so pure!!